New Project:
Mary is currently editing Sound of Rejoicing, Book 7 in the Restored series, with the hope of a January '22 release.

The Restored Series
The Restored series is an ongoing, chronological series set up like a TV miniseries in that we get to know the characters and their stories more fully with each book. Books 1-4 center around Paisley, who's coming home to her husband, her father, faith, and the sea, and Judah, the man who has waited for her return. In the fifth and sixth installments, we dive into Paige and Forest's story. This inspirational Christian fiction series is set in the fictional small town of Basalt Bay on the Oregon Coast.
Check out the Grant/Cedars saga and dive into the Restored series!

Book 1
Ocean of Regret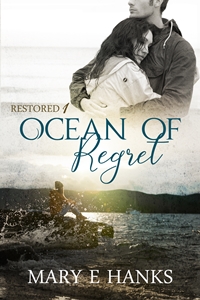 Paisley Grant returns to her hometown on the Oregon Coast to face her past, make amends, and learn to breathe again. Not too difficult. Or harder than anything she's ever done.

For Judah, his wife's homecoming is nothing short of a miracle. He told himself that whenever she returned, he'd do everything in his power to win back her love.

That's exactly what he intends to do.


Book 2
Sea of Rescue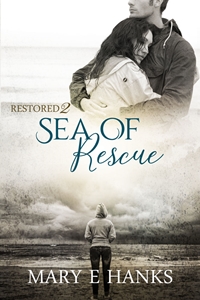 Paisley Grant must overcome her worst fears in the aftermath of a hurricane that nearly destroyed her hometown. She came home to make amends with her husband, her father, and her neighbors, only to find her life in upheaval and filled with challenges to cope and survive.

Now that she's alone and in trouble, in a devastated town, who will come to her rescue? Can Judah get back in time? Or will she have to depend on … the one person she never wants to see again?


Book 3
Bay of Refuge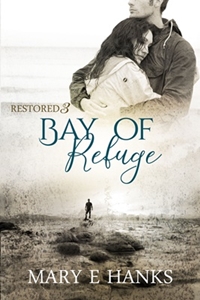 Judah wants to be the one Paisley turns to, the one she clings to—not the one she runs away from. Can they find their way back to trusting each other again?
Will Judah's kindness and grace be the stick-to-itiveness she needs to stay?
Follow along in this heartwarming series as Paisley returns to her hometown, falls in love with the man she left, and dreams of the chance to wear a white dress down the aisle.


Book 4
Tide of Resolve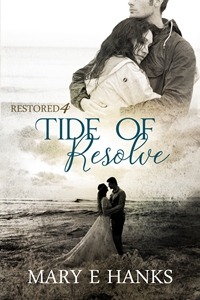 In this fourth installment of the Restored series, Paisley and Judah plan to renew their vows in seven days. What a whirlwind, dilemma-packed, suspenseful week it will be.
Follow along as Paisley and Judah face life's adventures—the wonder, the love, and the unexpected twists and turns—together. And experience the joys of a tender vow renewal ceremony you won't soon forget.

Book 5
Waves of Reason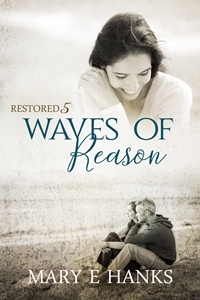 Figuring out how to reach Paige's heart might be Forest's greatest investigative challenge yet.
In this fifth installment of the Restored series, the thing Paige fears most has happened. Her ex-husband is in town. Not only is their brief, secret marriage about to be exposed, but so is the secret she's kept from him—fatherhood.
But when Paige comes under suspicion as a possible accomplice in the case and receives some disturbing threats, she may need the one man she never wants to see again. Or rather, the one man she hasn't been able to forget.
When Forest is offered a temporary detective position in Basalt Bay, he jumps at the opportunity to be near Paige again. He'll do anything to win back her love.
Book 6
Port of Return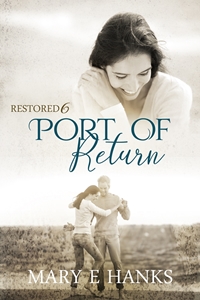 What will it take for Paige and Forest's marriage of convenience to transform into a marriage of true love?
In this sixth book in the continuing story of the Grant and Cedars families, despite their first failed marriage, Forest is serious about convincing Paige he's in their relationship for keeps this time. Will protecting her and Piper prove his sincerity? Might stepping up as a father add trust?
Or will more of the kisses he's sure Paige likes make all the difference?
Click on any cover to purchase or see more information, or click here for the Restored series Amazon product page:


Affiliate Disclosure: This website contains Amazon Associate links. If you click on a link and make a purchase, Mary will receive a small commission at no extra charge to you.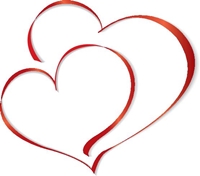 Second Chance Series
The Second Chance series includes five books, and each one is about a different couple whose marriage/relationship is struggling or going through a storm. While each of these inspirational stories can be read as a standalone, there is a part of the series that is ongoing and will be easier to follow if the books are read in order.


Book 1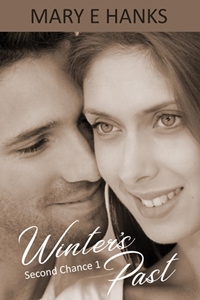 As a conference speaker, Winter encourages attendees to show mercy and give second chances. What if she talks about grace and forgiveness, yet she's the one who can't forgive?

Ty made some terrible choices in the past—things he deeply regrets. But his heart has changed. He's become a man of faith. He hopes for a chance to make amends. Now, he only has a few days while Winter's in his hometown to convince her that he's changed. That he's sorry about the past.

Will the idea he comes up with spark a new flame of love between them? Or will it ruin everything?

Book 2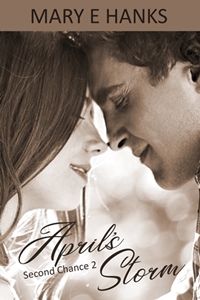 Chad's world revolves around serving the parishioners in his congregation who, he's convinced, need his counsel and availability 24-7. But shouldn't his marriage receive a fair share of his time and devotion? His wife thinks so.

April is already resentful of the expectations thrust on her as a pastor's wife. Now, her husband is more preoccupied and distant than ever. Is he having an affair? Has he fallen out of love with her?

What's a pastor to do if his marriage is the one in a crisis?


Book 3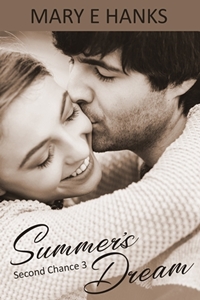 Josh has made a lot of bad choices in his life and in his career. Leaving his wife for a five-year road trip as a musician, and what he did while away, were his worst decisions ever.

Any hope of them getting back together seems impossible. Yet, when he sees Summer Day and remembers the sweet love they once knew, he's captivated by her all over again. How could he have left her in the first place?


Book 4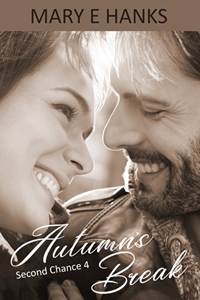 Even though Autumn has been stuck on a merry-go-round of grief over infertility and of frustrations with Gar, she never would have chosen a marital separation. But in her husband's absence, she must figure out how to go on without him.
She learns how to make fudge. Reaches out to others in need. Her heart begins to heal. Yet, Autumn still wants marriage restoration. She wants her "ever after" with Gar.


Book 5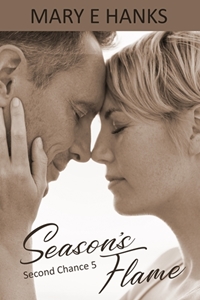 When church attendance falls to almost nothing, the building goes into foreclosure, and the town gossips fabricate stories about Max, he hits rock bottom. He even hides his despair from his wife. Or so he thinks.

Sick of the conflicts and tired of Max's mood swings, when Season hears about a winter marriage conference, she signs them up. This is their chance to reconnect. Maybe to fall in love again. Is that too much for her to hope for?



Click on any cover to purchase or see more information, or click here for the Second Chance series Amazon product page: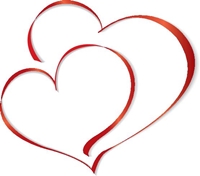 Marriage Journal: Thoughts of You

A His and Her journal for married couples.
Remember when you were dating, how you talked for hours and hours, and you whispered "sweet nothings" in each other's ear? Sometimes, as a married couple, we can get so busy with life that we forget to express our love for our spouse in words.
This journal is created to help husbands and wives jot simple notes of love to each other. He can write something he's been thinking about her. Later, she can write something about him. With their thoughts written down in this journal, the couple can read through the endearing sentiments whenever they want to see into their spouse's heart.
When I gaze into your eyes, or you smile at me, or we hold hands and talk, I remember 'us.' And I'm so thankful we are on this journey together. I love you, and I wanted to tell you …"

Thoughts of You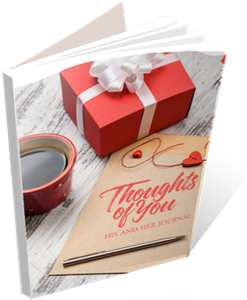 To see more information about this marriage journal, click here: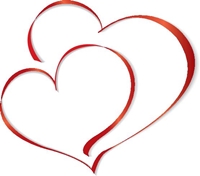 If you have kids or grandkids who love theater and time travel, check out Mary's middle-grade adventure book, Stage Wars, or if you are looking for her youth theater information, click on "YOUTH Page" below:



Thank you for checking out my books!